When I moved here to Toowoomba a couple of months ago, this little wallaby came to visit. The first time I saw her, she was stretched out on the grass, looking like a piece of toffee, hence the name 'Taffy'. Taffy did enjoy nibbling on pumpkin seed bread.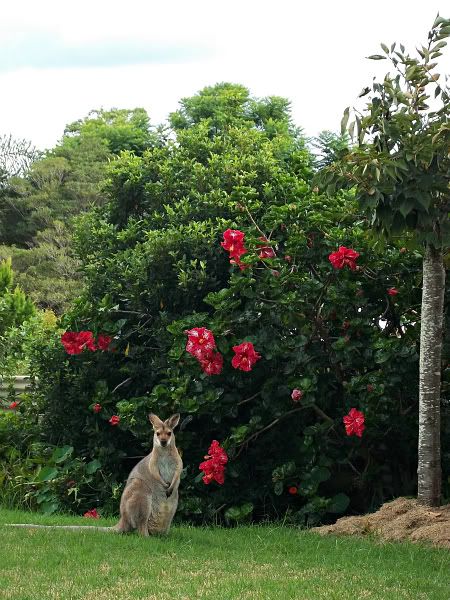 Over the course of a few weeks I noticed Taffy becoming more rotund. Was the little feeding I was doing too much? Was I creating an obese native creature?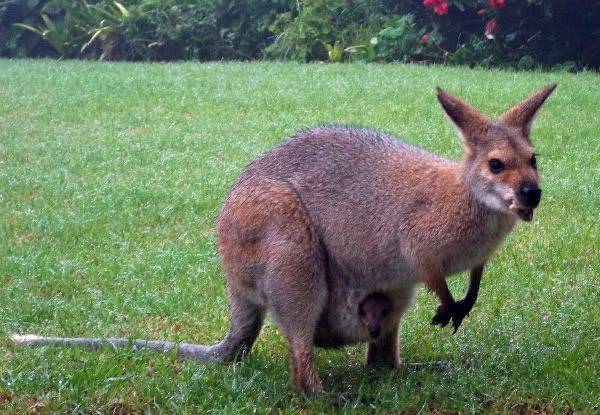 Then out popped a little head. 'Pumpkin' had shown herself (or himself, who knows?).
My first YouTube upload! I promise they'll get better...
A few accessories for frollicking with marsupials - dress from
Lyptis
, baby pod from
Sunset Crochet
, ears from
Bang Bang Crash