via The Selby
As they say, 'I got nothin here.' A few pics I like. That's it. Maybe they're telling me something - I need to put a swing up in my house? play in forbidden places? bath outside? not just swim but dive? drag a mattress onto the lawn and sleep under the stars?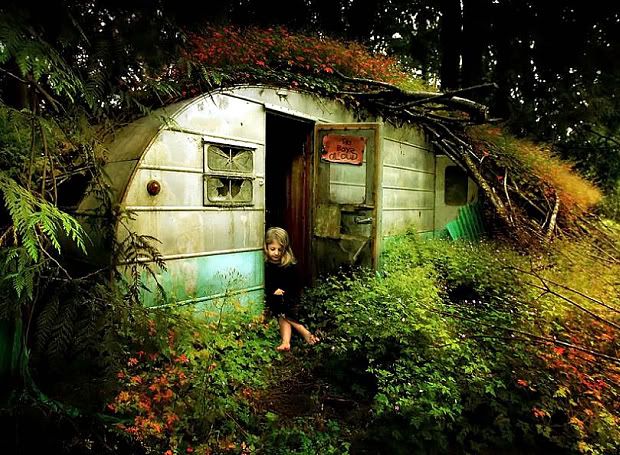 via Pixdaus [No shoes! I wasn't allowed to go one day of my childhood without shoes. These days I'm barefoot most of the time. And yet my first instinct as I look at this pic is to say 'Put some shoes on darling or you'll hurt yourself']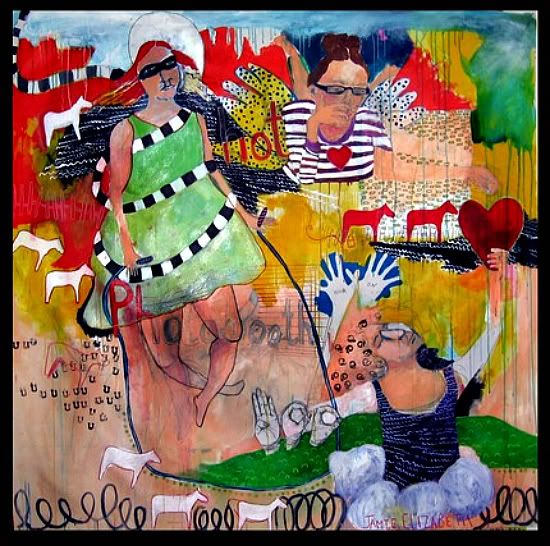 'Photobooth' original painting by Jamie Hudrlik via ScribbleME [I love it that Hudrlik's paintings are so large – this one over six feet wide - and they're on unstretched canvas - for easy postage - and they're so gorgeous/colourful/evocative]
Forestiere Gardens, Fresno via Knor Q [A garden. Space to play.]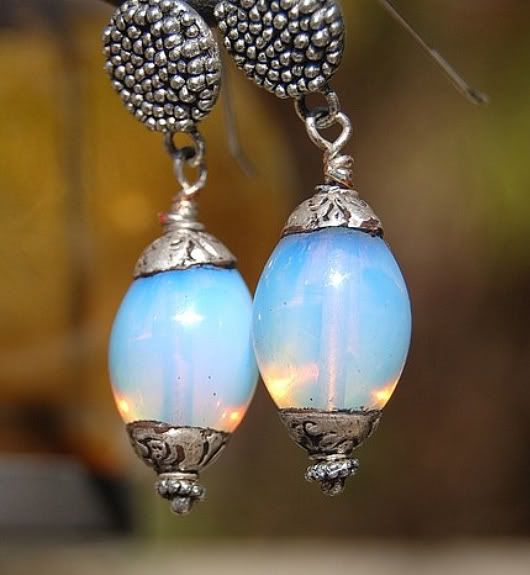 Opalescent Earrings from Namaste Designs [I want to dive into these earrings, swim to the hidden passage, and swim off to unexplored worlds]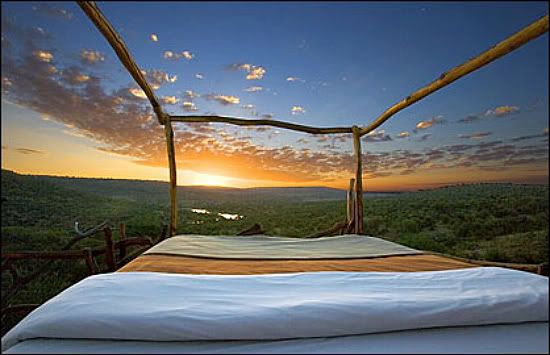 via UK Telegraph [No need for a wooden frame, just give me the mattress and the bedding, and most importantly the stars unobliterated by city lights]
Ummmmm....just typing this post has inadvertently gathered scattered thoughts for me to ponder.