At last, some new art work! Now, dear readers, I'd love your opinion. They all started life as antique/vintage black and white photos then the long task to turn them into new works of art began. I wanted each to be uplifting / inspiring to the viewer. The slide show doesn't do the rich colors justice but it was the only 'freebie' show that I could find! Do you think these art prints would sell on Etsy? Any feedback would be greatly appreciated. Hoping that by my next post I'll have a print giveaway organised.
And to the really important stuff. Milla, my granddaughter, inbetween two friends, shows on her face what Christmas meant to me. Sheer joy. Family and friends...and immense gratitude for the life that I have.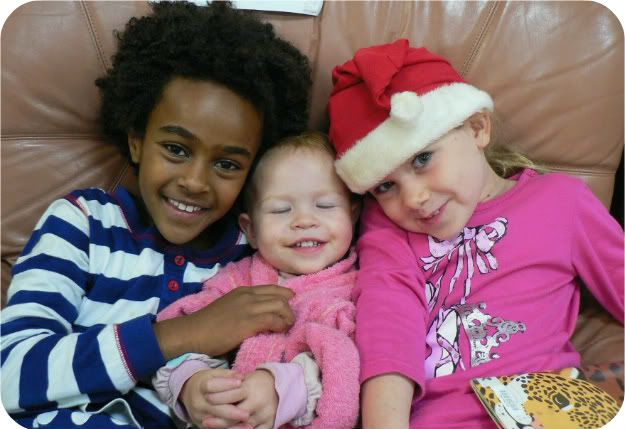 The slide show seems to be playing up for some so here's a collage of the prints.