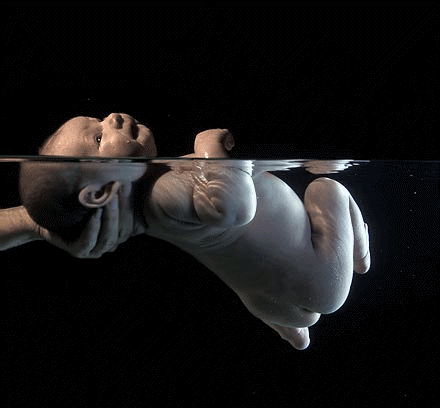 Parents bring home a newly-born baby. Their 4-year-old daughter insists on speaking to her new sibling -

alone

, she insists. The amused parents leave, but stand at the doorway for easy eavesdropping. Their daughter gets close to the infant and urgently whispers:

'Quick! Tell me where we came from and why we're here. I'm beginning to forget!'
(story from Richard Rohr's book, Things Hidden)
I've just discovered Franciscan writer and speaker Richard Rohr through a dear friend. After listening to one talk I can see much wisdom there. I love Rohr's idea that we come into the world as pure spiritual beings and it's only through conditioning over the first seven years that this knowing fades. But we can reclaim this knowing through meditation /prayer and reflection.
For all those precious babies I've had the honor of knowing -
ps I have no idea where I found the fabulous animated gif at the top of this post but big thanks to whoever composed it.