Come on in! So lovely to see you at this mad tea party! I'm lovin your style. You'll fit right in here. Oh do let me introduce you to some of the other guests. They're all here – the beautiful and the strange….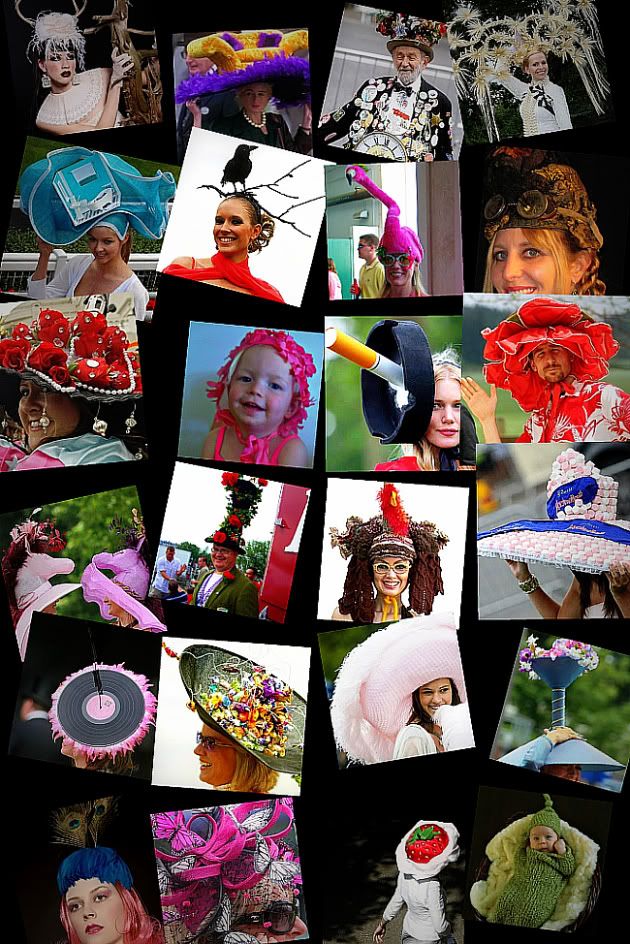 All a little mad and very happy to be….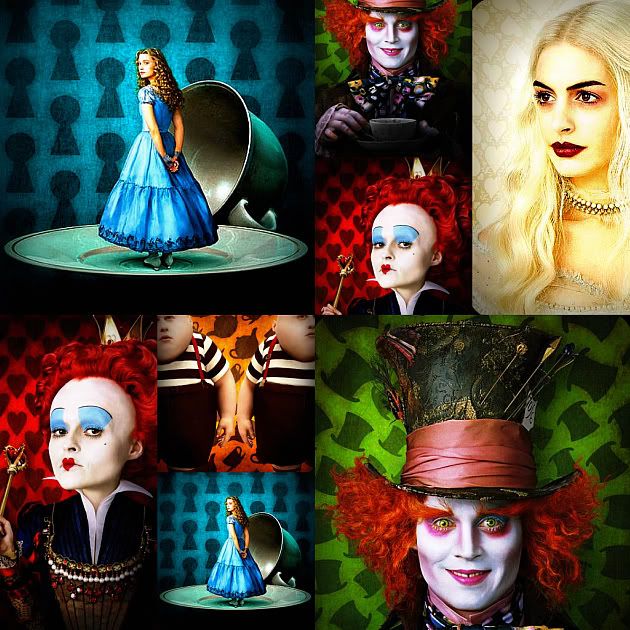 I've tuned the radio to Music Box FM…it suits the mood perfectly I think.

And over there is the lonnnnnngggg table so that we can just keep moving along because, as the Mad Hatter said, "..it's always tea-time, and we've no time to wash the things between whiles".


Do please have a cake or two or three. Just say your cake wish aloud and with mad passion and voila it will appear!
Thirsty? Well just head over to the Tea Tree, pick a cup and a pot and whatever you wish for will pour out! Try it! It's true!
Ooh I see that you've wished for Games with Prizes. Leave a comment and you might be the lucky winner of one of three prizes!
It's the Sweeties Race and look who's pulling out in front. Yes it's White Rabbit. Ooh you like him…he can be yours! Yes White Rabbit would love to live at your house!
Pass The Parcel! What fun! Keep movin it along there. But what's inside the parcel? What's the prize?
Why a pretty apron for the kitchen vamp in you.


Another game! It's Grab The Tea Cup and Saucer Out Of The Tree! What! You've never heard of this game! Well it can be smashing fun! And you could be drinking from this little teacup and saucer very soon!
And after you've left your comment do go over and visit at A Fanciful Twist for a list of all the mad tea parties happening around the world today and to thank dear Vanessa for hosting this fanciful occasion! Also hop over to my shop for some bargains to help you remember this madness! Thank you dear friend for stopping by and pop back anytime….you're always welcome!
Drum roll......and the winners are....Tatting Chic (the apron)...Renee from Circling My Head (the rabbit)...Julia from Verdigris Rose (the teacup)! I'll be in touch girls!



Photo Credits Disney publicity shots of Tim Burton's upcoming movie with Mia Wasikowska as Alice, Johnny Depp as the Mad Hatter, Helena Bonham Carter as the Red Queen, Anne Hathaway as the White Queen, and Matt Lucas as Tweedledee and Tweedledum via Geeks of Doom. Some mad hats from 13above, the UK Telegraph, Style With Anna. On Etsy Antler and Peacock Hats from Boring Sidney, Unusual Couture Hat from Lutus Luxuries, Pea Pod and Hat from Pins and Needles Basket, some guests via JMP Magazine, teapots via Flickr, and some personal images.