Recycled homes, well most of us have them don't we. But we can always do with more decorating inspiration and this Flickr group - Recycled Home - is so well curated that there's always something stylish to look at. Now, rabbits, yes I know they're not actually relevant to recycled homes but I had this collage on hand, and nothing else prepared, so here they are. Any one of these original art dolls would look right at home in a chic abode me thinks.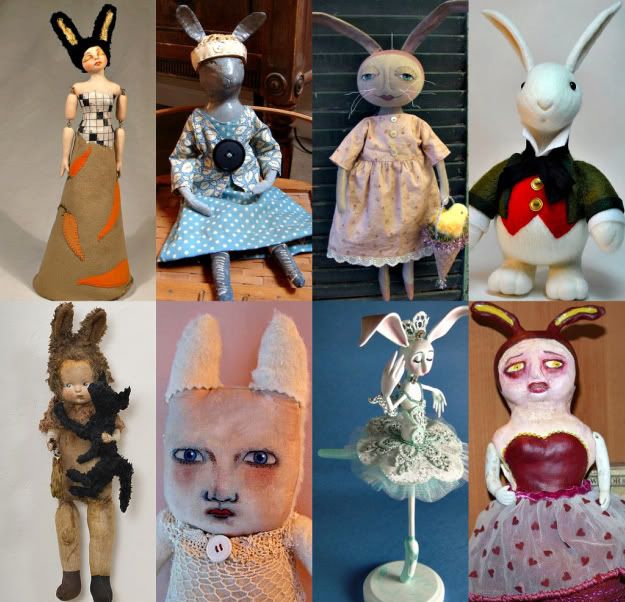 1. pillow form doll from doll project 2. beatrice clay and cloth doll from simple tilly 3. rabbit and chick from pumpkin moon prims 4. city rabbit from plush play workshop 5. lucky rabbit with dog by patti singer 6. white felt by sandy mastroni 7. ballerina rabbit from chas batte studio 8. anxious bunny doll from grrl an dog
And while you and your bunny are lolling about your fabulous recycled pad you'll need something sweet to nibble on. Cakes, that's what you'll need. Make any cake look fabulous with these edible cake toppers from Enticing Icing. Good grief, they're only $6.95 for 12 birdies, or 24 hearts!