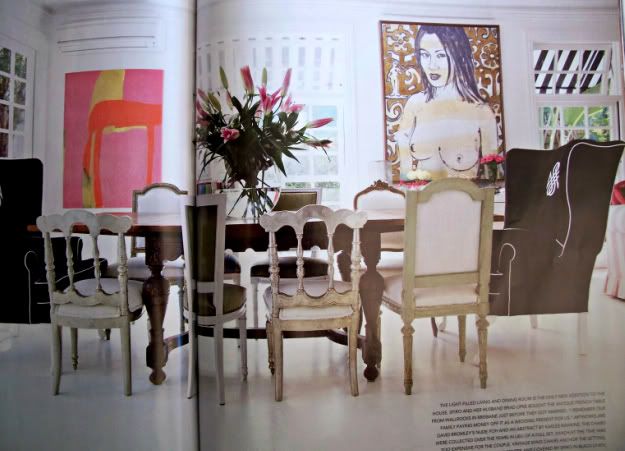 I was in luck at the local library this week with I scored a copy of the Sept/Oct 2009 issue of Vogue Living Australia. Featured is the home of Anna Spiro, from Brisbane design and decoration shop Black and Spiro, and Absolutely Beautiful Things blog. And it's gorgeous.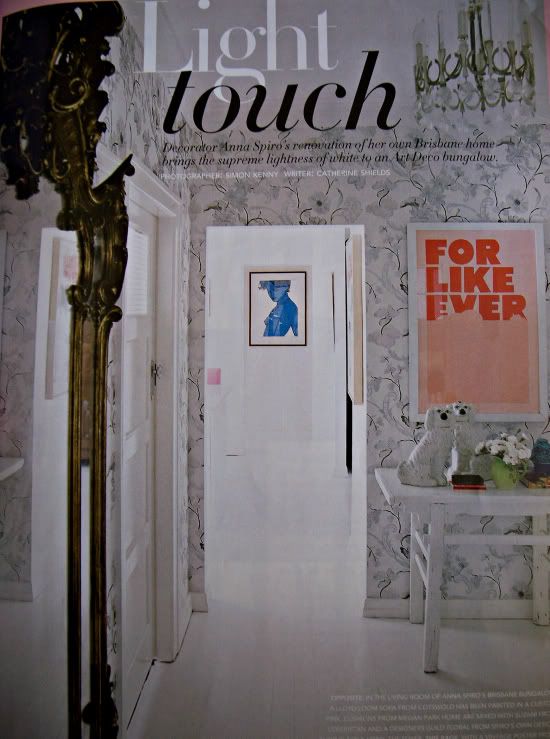 The 1930s brick bungalow is a jewel box revealing Anna's perfect mix of antique and new pieces. I particularly like the eclectic mix of fabrics and of art works – including the white painted floors; the black and white linen covered dining wing chairs; the black, white, pink and orange colour palette; the David Bromley nudes. It's great to see a beautiful Brisbane home featured.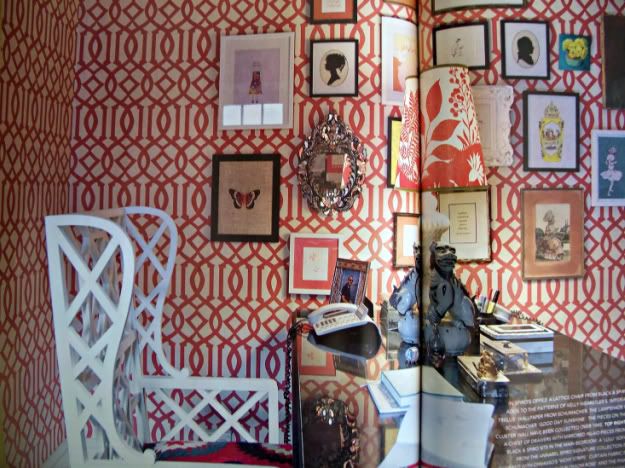 Reflecting on his art work David Bromley has said, I weave through my thoughts and feelings searching for words to parallel the visual. As a presenter of images I express myself through paint and I don't always have a verbal explanation for my outpourings on canvas – perhaps this is why there is some ambiguity in the narrative in my paintings. I don't always like to reveal a definite outcome to the scenarios in my works and prefer the viewer to make their own decision... We all attach different meanings to things based upon our own experiences, opinions and desires. I don't want to eliminate other interesting possibilities...

Also enjoyed was a tidbit on Todd Selby's cult website The Selby. The Selby features photographs, paintings and videos of interesting people and their creative spaces. All parts of the world are covered here including photos of Australian artists and designers at home. Todd's recently published book The Selby Sydney is available for purchase on line as a signed limited edition - as is the poster below created by Sydney based artist Jonathan Zawada from photographs on The Selby website.
Featured too is iconic Australian fashion and textile designer Linda Jackson. Linda has been collecting opals for three decades. In her honour, and because the birthstone for those born in October is the opal, here's a little Etsy collection.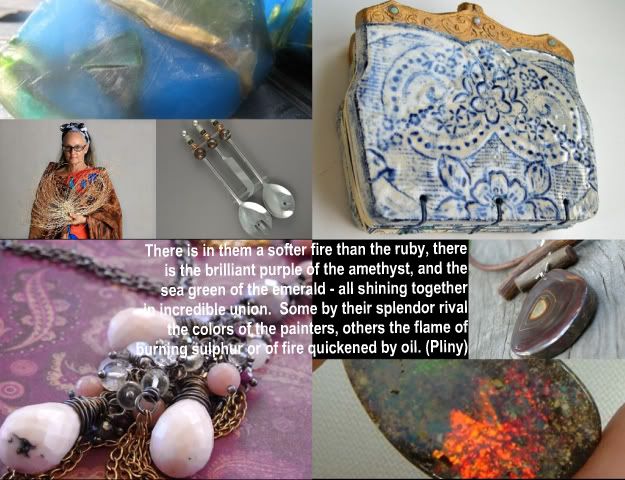 l to r: Black Opal Rock Soap (yes soap!)from Good Karma Soaps, Linda Jackson via cairns.com.au, Server Set from Shelley Macdonald Designs, Ceramic Pocketbook with Opals from Brenda Santa Fe, Les Liaisons Dangereuses Necklace from Realisation Creations, Boulder Opal Pendant from Nature's Art Melbourne, Opal Gemstone from Marcy Panek
Wednesday Update: I'm behind with my posts this week - life and fatigue are getting in the way. But, on Saturday, I'll definitely be joining in the Halloween Party being hosted by Vanessa from A Fanciful Twist. You're all invited to drop by here for a party and giveaways!