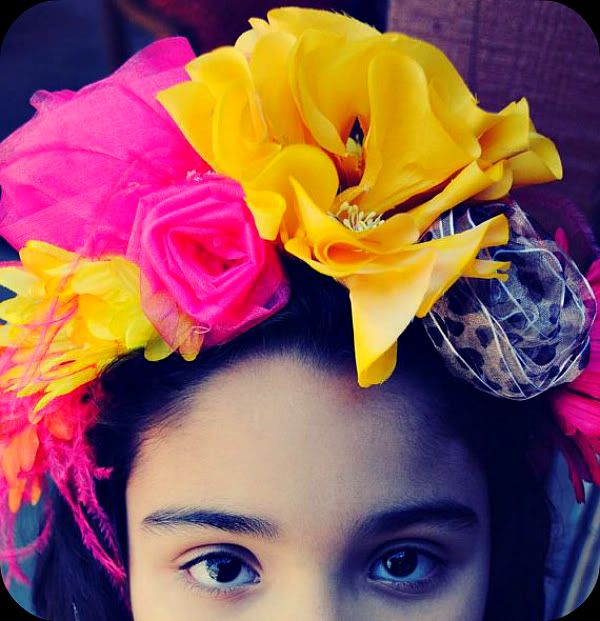 from
Gypsy in Stilletos
. Check out also fab chairs in this store, perfect for lounging in your walk in wardrobe!
Why don't we wear flowers in our hair? And long colorful dresses? Today I'll do my bit and drag out my clip in red rose numbers.
I set eyes on the most fabulous book last weekend. I'm a 'regular' at a cafe, set in an old house and in a large country garden, named Colours of San Cris. Just out of town here, each room is filled to overflowing with arts and crafts from South America. And of course Frida features heavily. But, back to the book - Self Portrait in a Velvet Dress: Frida's Wardrobe. When Frida Kahlo died in 1954 Diego Rivera had her bedroom and dressing room in the Casa Azul sealed up for 50 years. In 2004, the rooms were opened and her clothes were once again revealed to the world.Skirts, dresses, rebozos, scarves, boots -the items have been painstakingly restored by loving hands. There are gorgeous photos of the clothes and original pictures of Frida wearing them. Have a little looky see inside
here
.
Include some more Fridaesque garb in your wardrobe with an item from
Elizabeth Palmer's store
.
Continuing to play around with digital art...here's a work in progress featuring the girl. The quote is from another gorgeous book, Frida's Diary.
Now, how does your wardrobe measure up against Frida's and these celebrities??? A tad smaller perhaps? A tad less full of opulence perhaps? Or perhaps not.....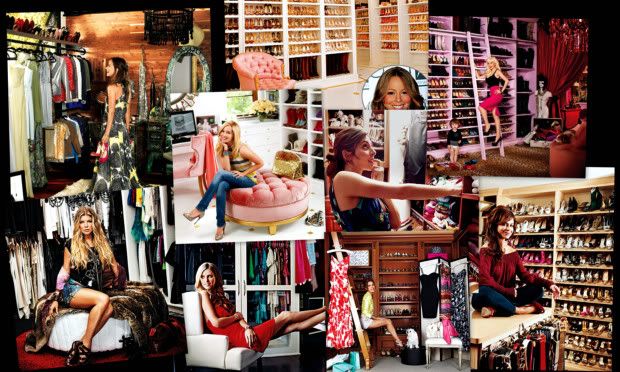 via InStyle
I wore mine today! The rest of my dressing is quite boring...I'm afraid I'm a black addict when it comes to clothes. It's so easy. Everything always matches. I don't have to think too hard. Dressing is inexpensive but also still looks chic. How about you?