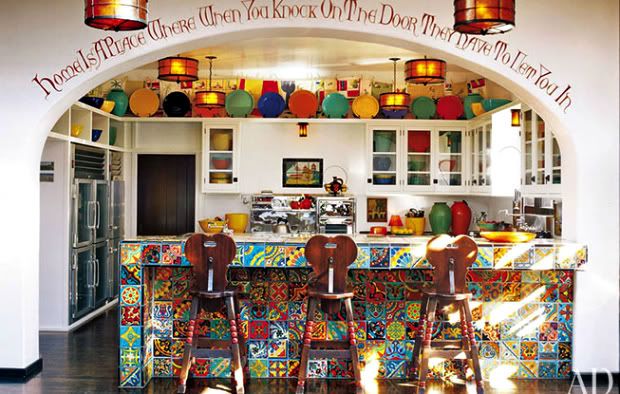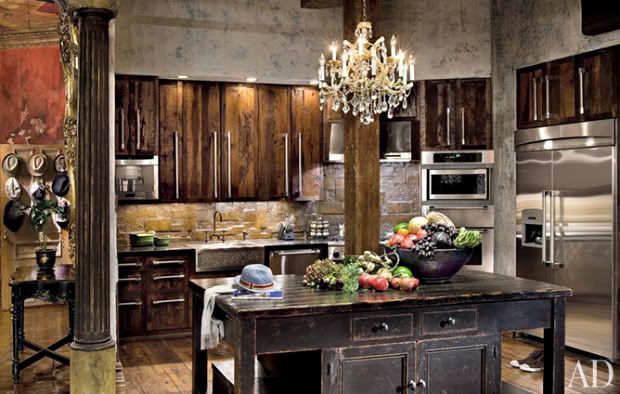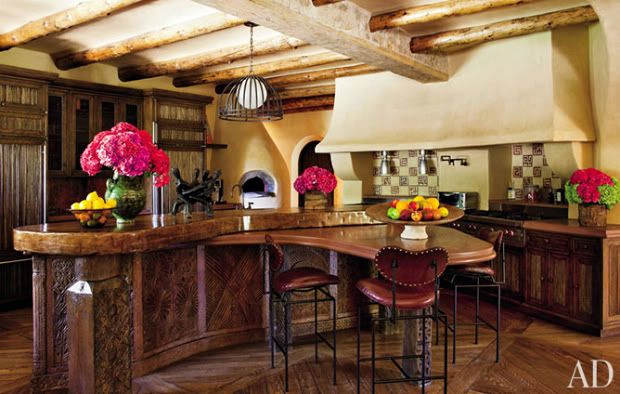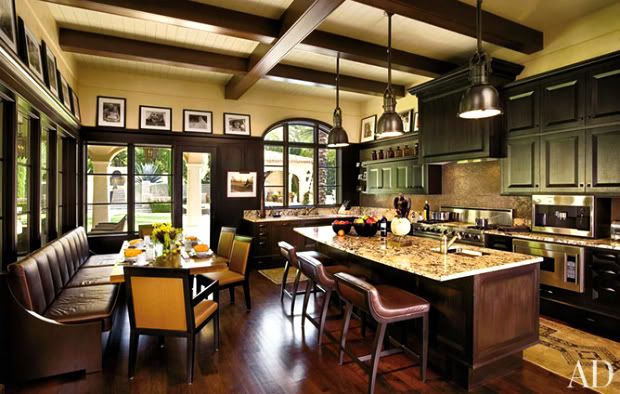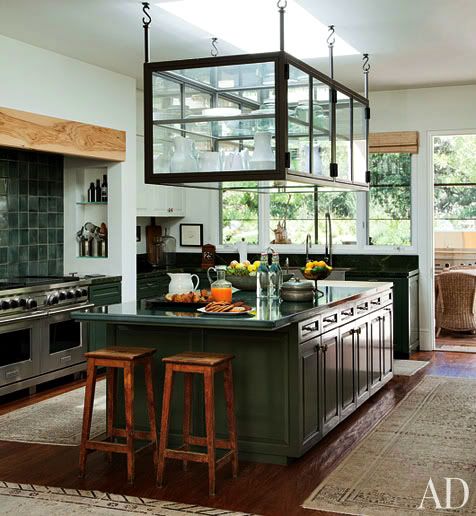 Okay, guess who owns the above kitchens...your contenders are Lance Armstrong, Gerard Butler, Will Smith, Diane Keaton, Sharon n Ozzy Osbourne, Ellen Degeneres n Portia De Rossi, and Elton John. Answers at the end of this blog. The Mexican themed one is fun isn't it. I've gathered a few South Americanesque items via Etsy that you could add to your kitchen to get this vibe.

1. Canister Decals from
2 Old Divas
2. Tissue Box Cover from
Buckaroos Mercantile
3. Mirror with shelf from
Dissy Bs
4. Fridge Magnets from
Amy Perrotti
5. Clock from
El Sol Studio
6. Child's chair from
Austin Modern
7. Toy Teaset from
Olde Tyme Notions
8. Apron from
Suburban 50s
9. Teatowels from
Folk Art Pharaoh
10. Potholders from
Rustic Patriot Girl
11. Chandelier from
Florida Found
12. Oilcloth Tablecloth from
Winking Owl
13. Lazy Susan from
Kate Sutcliffe Mosaics
14. Glass Cutting Board from
Bill Fish Art
Yes, the music is Italian not South American...limited choices with this free program I'm afraid!
Who owns this kitchen answers: 1. Diane Keaton 2. Gerard Butler 3. Will Smith 4. Elton John 5. Sharon n Ozzy 6. Lance Armstrong 7. Ellen n Portia. Kitchen photos from Architectural Digest. How did you go???