From Etsy: Hoo Are You Mobile from Tango and James, Large Cotton Bed Canopy/Netting from Caramiya, Carpe Noctem Wall Decal From Pillbox Designs, Fox Dream Large Print from Ginger Pocket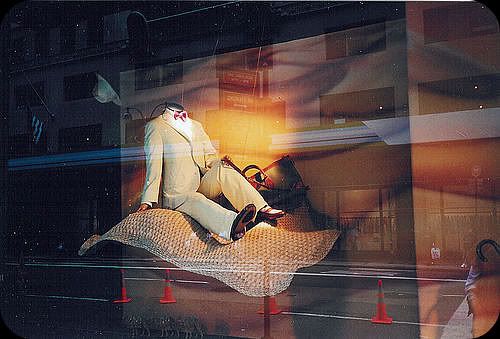 Photo by *Keith* on Flickr
Did you know that in some primal societies, members were unable to distinguish between the dream world and the waking world? Or they could simply choose not to make the distinction? They saw that the dream world was not only an extension of reality, but as a more powerful world. In the Greek and Roman eras, dreams were believed to be direct messages from the gods or from the dead. Special shrines were built where people could go to sleep in hopes that a message could be passed to them through their dreams. Their belief in the power of a dream was so strong that it even dictated the actions of political and military leaders. In fact, dream interpreters even accompanied military leaders into battle to help with war strategy. The Greek philosopher, Aristotle believed that dreams were a result of physiological functions. Dreams were seen as being able to diagnose illness and predict the onset of diseases. Special temples were built and it was believed that sick people who slept in these temples would be sent cures through their dreams. In Egypt, priests also acted as dream interpreters. People with particular vivid and significant dreams were believed to be blessed and were considered special. People who had the power to interpret dreams were looked up to and seen as divinely gifted. Then during the Middle Ages, dreams were seen as evil and their images were temptations from the devil. In the vulnerable sleep state, the devil was believed to fill the mind of humans with poisonous thoughts. In the early 19th century, dreams were dismissed as stemming from anxiety, a household noise or even indigestion. Later on in the 19th century, along came Sigmund Freud who revived the importance of dreams and the need for dream interpretation.

Photo by Marin A on Flickr
And so it goes on. I wonder what future generations will see as the place of dreams to us, the people of the 21st century? There are plenty of dream dictionaries out there –books and websites where you can check out what certain dream symbols or themes mean. There are scientific theories about dreaming as a processing of our day's events. There are Freudian psychoanalysts. I don't know if these tools are useful to anybody else but they've never seemed relevant to my own dreaming. They're too simple. I can never make them 'fit'. Maybe there's no definitive answer. Maybe when it comes to understanding our dreams - like the meaning of life - all we have is the mystery. Because, like life, it's beyond us to understand, but we can still soak it up, breath in every moment, marvel, enjoy. Because like the meaning of life the more we try to hang on to an answer, the faster it slips away. We think we have it and then it's gone. Grabbing on aggressively and pulling with all our might is fruitless. Better to lay still and replay that dream, letting the film roll as it pleases. Being with it, sitting with it, gently, with no pressure.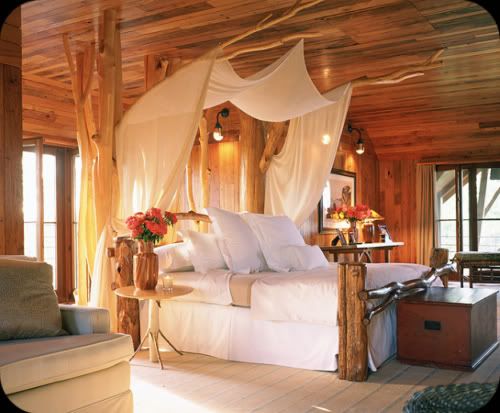 All people dream, but not equally.Those who dream by night in the dusty recesses of their mind,


Wake in the morning to find that it was vanity.But the dreamers of the day are dangerous people,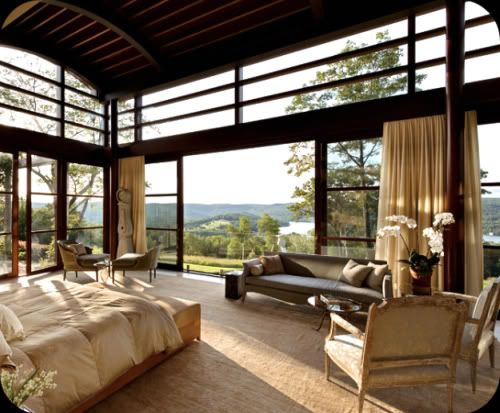 For they dream their dreams with open eyes,And make them come true.
(DH Lawrence)



Bedroom Photographs from Architectural Digest