I've been thinking about my blog lately, about its focus. I'm pleased I went in the direction of supporting other artists. That's you…yes you! You help me to remember the spark that lives in all of us, sometimes dim but always ready to be flamed.
It doesn't matter what we work with - paint, thread, discarded rubbish, plants, words, film, song. It might be a huge oil painting; or the placement of an object on a desk.
It doesn't matter if the end product isn't a concrete thing…maybe it's the whispered response to a loved one's request before sleep 'Tell me a story...' the 'Once upon a time'…the 'Imagine if…'.
Candle photos via Country Living

All that matters is that creativity enriches this experience that we call life.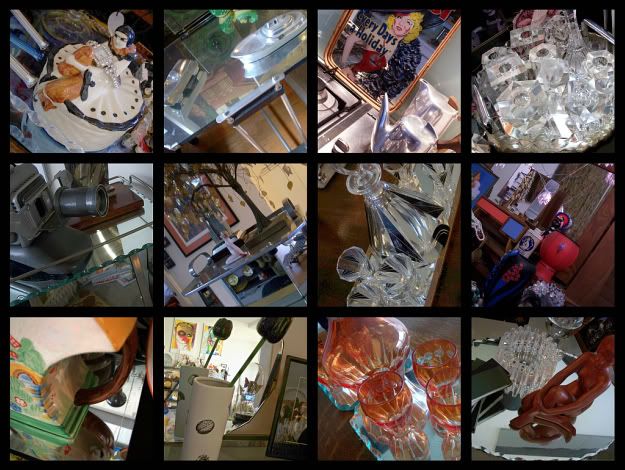 Reflections at my place. Not candles, but mirrors. Not for looking into, but for reflecting.
I sit down at the table. One of my fists is clenched so tight. And in my head, a person who was out walking and walking in the dark comes to a little house with a light on. Waits at the door for a moment, and then goes in. Finds such a welcome that she stays. Excerpt from True to Form by Elizabeth Berg
Talk about giving away the store I think this group is giving away the country! Head over HERE for giveaways and sale items all weekend from Australian sellers having a Christmas in July sale and promo!
I received this skirt last week from Angel Lea Designs one of the Australian sellers taking part in the promotion. Angel is offering 20 percent off all items this weekend. I won a giveaway over at Aussie Handmade Giveaways (head over to this site too for continual giveaways) for a pair of boys trousers from Angel's store. She was kind enough to subsitute this skirt for me when I asked. Talk about customer service!
And for inspiring eye candy - Karen over at My Desert Cottage is hosting a party where bloggers show readers their creative spaces. Check out all these beautiful studios. Droolworthy.
Tim Burton's Alice in Wonderland...a taste....
HERE
and apparently the following is just a fan made mock up....