Gorgeous pics from
Niqi Segers
.
The teapot below would be right at home at Niqi's tea arty! I just had to share with you these pics of the teapot I made for a swap with Del from
DELicious Designz
. You might recall the
post
where I showed you the hokey pokey bangle that Del sent to me. Del collects teapots and she asked if I could make an Alice in Wonderland one for her – instead of my usual anatomical stuff. I'm so pleased she pushed me out of my comfort zone and asked. Here is the teapot – an upcycled white porcelain number – decorated with transfers (linking to the Melange transfer
challenge
) that I made and red porcelain paint. It was then baked in my oven. I'm so pleased that Del loves her teapot!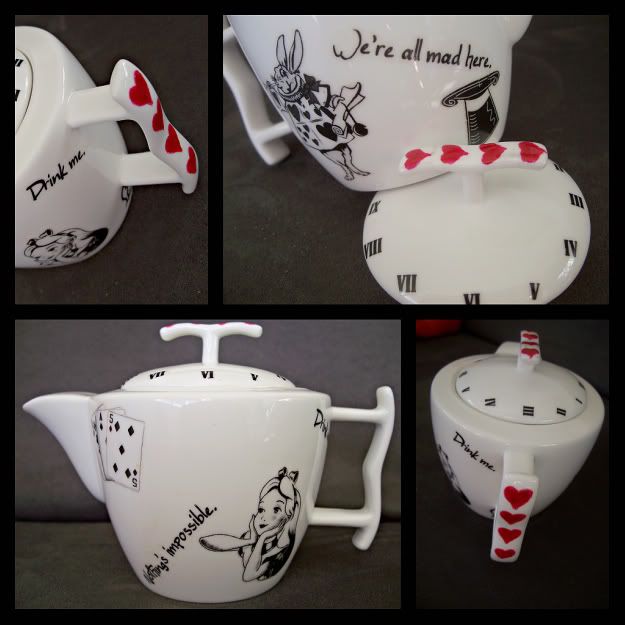 It's easy to love the Alice in Wonderland story. I think it reminds us that we won't always find logic in the situations that we encounter….that life can be irrational….and sometimes a bit of a joke - both good and bad!
I'm besotted by this fabulous 'Alice' underwater photography from
Elena Kalis
.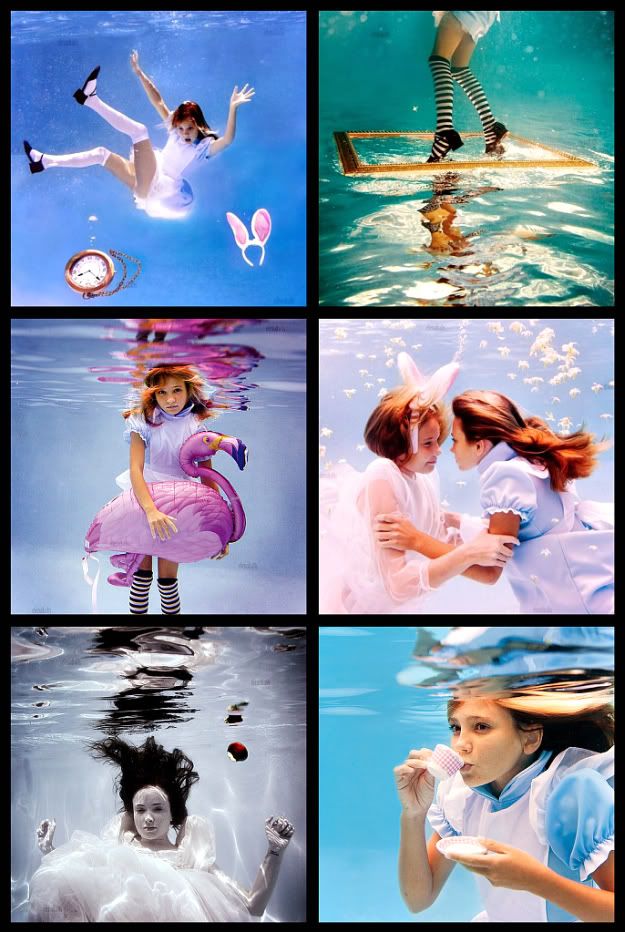 And to continue the fantastical underwater theme, some film from the iconic Busby Berkeley with music by Magnetic Fields.