Come on in for a little treat. It's been a taxing week for some. We deserve a Marie Antoinette moment. So let's put on the music. A new dress. A few pretties. A fetching hat. Maybe a jacket, shirt, cravat.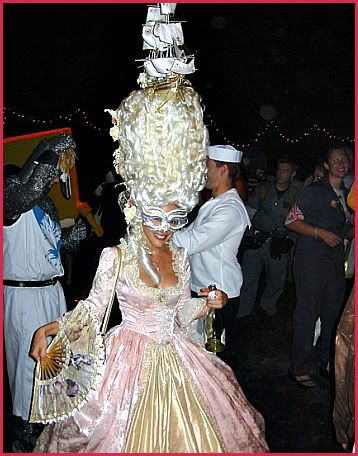 via Craft Zine


from Batty Azac


from Hey Sailor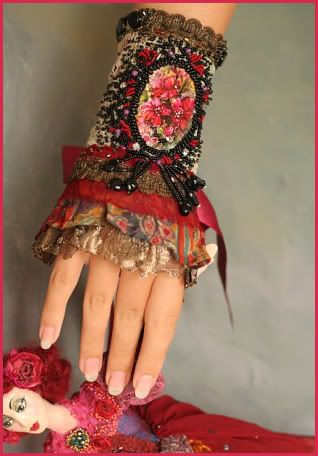 from Bonheur


from Machete n Sons

Do have a glass of champagne. There's plenty more where that came from.
And a chocolate or two. I've place a couple of hundred on the plate. If there are less in your pic well somebody's had more than their share.
And for a no cal treat, try wearing one of the jewel temptations from Sticky Kitten. I was lucky enough to win one of these yummy cake necklaces.
So, as we head into the weekend, a universal question to ponder. The Etsy DUST Team has a monthly swap and my partner for July was Del from DELicious Designz. I've posted Del a special surprise item but it hasn't arrived yet - will put some pics up when it does. But I know that Del has sent me this resin bangle that I've been checking out in her store for awhile. It poses a question I think worth pondering -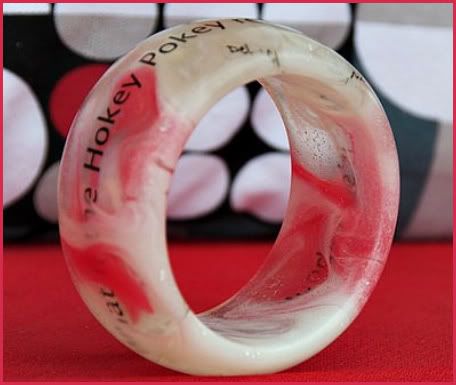 What if the hokey pokey is what it's all?